IFC Announces $40 million Agreement with Banco Internacional to Support First Private Sector Blue Bond in Ecuador and Latin America
by FESiteAdmin | in News | 0 comments
---
The International Finance Corporation (IFC), a member of the World Bank Group, announced that it has reached an agreement to subscribe up to $40 million in blue bonds, out of a total of $79 million, to be issued by Banco Internacional in Ecuador.
IFC will subscribe the blue bonds pursuant to a public offering to be executed through the Quito Securities Exchange once all regulatory approvals have been obtained. When issued, the bond will contribute to Ecuador's climate change mitigation and adaptation efforts while accelerating Ecuador's post-COVID recovery.
IFC's commitment paves the way for the first blue bond issuance by the private sector in Latin America and the Caribbean (LAC). This will also be the first bond to be issued by Banco Internacional. IFC's commitment anticipates that the bond will adhere to ICMA's Green Bond Principles and IFC's Blue Finance Guidelines.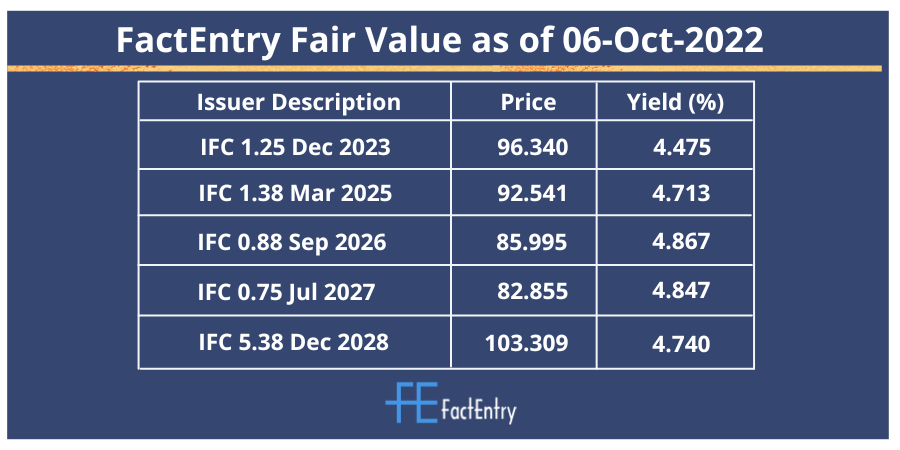 IFC's support will allow Banco Internacional to provide long-term loans and support projects that contribute to a sustainable blue economy and the preservation of clean water resources, including sustainable aquaculture, fishing, and seafood value chain management. IFC will also help the bank develop a blue finance framework while working with Ecuador's financial regulator to create a market for blue bonds in the country, which will serve as an example for other countries in LAC.
Blue finance is an emerging area in climate finance with increased interest from investors, financial institutions, and issuers globally. Specifically, blue bonds and blue loans are innovative financing instruments that raise and earmark funds for investments such as water and wastewater management, reducing ocean plastic pollution, marine ecosystem restoration, and others.
Francisco Naranjo, CEO of Banco Internacional, said: "Banco Internacional will be proud to be the first private financial institution in the region to issue blue bonds. This new milestone reaffirms our commitment to sustainable finance and contributes to economic growth through responsible practices with the environment."
Ecuador, home to the largest small-scale artisanal fishing fleet in the Southeast Pacific Ocean, has huge potential for growth in the blue economy. The fishing sector contributes about 1.5 percent to its gross domestic product (GDP) and 13 percent to its non-petroleum exports, employing 108,000 people. Yet, Ecuador faces several bottlenecks including the risk of 'blue-washing' and lack of awareness and knowledge around blue financing, among others.
Elizabeth Martínez Marcano, IFC's Manager for the Andean Region, said: "By announcing this commitment in Ecuador, IFC will be contributing to the development of local debt capital markets while fostering blue finance opportunities. We are optimistic IFC's support will catalyze other market players to offer blue bonds and related financing instruments in the region, supporting a robust blue economy."
IFC is working with financial institution clients, partners, other development finance institutions, and corporates, to develop a systematic global blue economy finance market. Since 2020, IFC has provided more than $700 million dollars in blue loans and bonds to private sector financial institutions and corporates.
About IFC
IFC—a member of the World Bank Group—is the largest global development institution focused on the private sector in emerging markets. We work in more than 100 countries, using our capital, expertise, and influence to create markets and opportunities in developing countries. In fiscal year 2022, IFC committed a record $32.8 billion to private companies and financial institutions in developing countries, leveraging the power of the private sector to end extreme poverty and boost shared prosperity as economies grapple with the impacts of global compounding crises. For more information, visit www.ifc.org.
About Banco Internacional
Banco Internacional was founded in Quito in 1973, has more than 1300 employees committed to the satisfaction of its customers nationwide. Banco Internacional is the leading bank in efficiency, it stands out for its focus on small, medium and large companies, as well as people of high and medium income. The institution has 73 branches nationwide in 17 provinces, in the Sierra, Costa and Amazon regions, and more than 360 ATMs.