Gulfport Energy Corporation Successfully Emerges From Chapter 11
by FESiteAdmin | in News | 0 comments
---
OKLAHOMA CITY– Gulfport Energy Corporation (NYSE: GPOR) (the "Company" and together with its wholly owned subsidiaries, "Gulfport") today announced that it has successfully completed its restructuring process and emerged from chapter 11 protection. As contemplated by Gulfport's Plan of Reorganization (the "Plan") that was confirmed by the U.S. Bankruptcy Court for the Southern District of Texas on April 28, 2021, Gulfport has exited bankruptcy with a new Board of Directors; a strengthened balance sheet, with $853 million of total debt representing more than $1.2 billion of deleveraging through the Chapter 11 process; and approximately $135 million of liquidity. At emergence, Gulfport's net-debt-to-EBITDA is approximately 1.5x. Please refer to Gulfport's emergence presentation for more details which will be provided in a Form 8-K and can also be found on the Company's Investor Relations site: https://ir.gulfportenergy.com.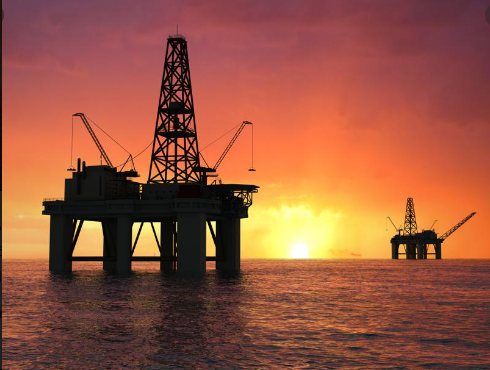 New Board of Directors and Leadership Team
In accordance with the Plan, the Company has appointed a new Board of Directors effective immediately. The Board is comprised of five new directors who are experienced industry professionals: Timothy J. Cutt (Chairman), David Wolf (Lead Independent Director), Guillermo "Bill" Martinez, Jason Martinez and David Reganato. Biographies for the directors can be found on the Company's website at: https://www.gulfportenergy.com/about/board-of-directors.
The Company also announced the retirement of David M. Wood, the Company's President and Chief Executive Officer effective immediately. Additionally, Quentin Hicks, Gulfport's Chief Financial Officer, has resigned effective immediately to pursue other opportunities. The Board has appointed Chairman Timothy J. Cutt as Interim Chief Executive Officer and William "Bill" J. Buese as Chief Financial Officer. Mr. Cutt will serve in the interim position at least through year end 2021 and the Board will conduct a search for a permanent CEO at the appropriate time.
Message from Timothy J. Cutt, Chairman and Interim Chief Executive Officer
"We want to thank Dave, Quentin and the departing Gulfport Board for their leadership through a complex and challenging Chapter 11 process. Gulfport is emerging from its successful restructuring having materially improved its balance sheet and midstream cost structure, which leaves Gulfport well-positioned for future success. Today, we begin a new chapter at Gulfport with a strategy focused on continuing to reduce costs and generating sustainable free cash flow in an effort to drive shareholder value. In addition, we are committed to an emphasized focus on sustainability, and Gulfport will continue to prioritize safety, environmental stewardship, and maintaining strong relationships with the communities in which we operate."
"I also want to thank the entire Gulfport workforce for their hard work and commitment to the Company and each other through the restructuring process."