Our Social Responsibility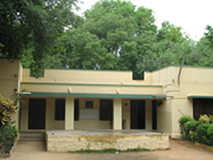 The MBKG Pannai started in 1969 by Dr. Pauline E. King, is a home for orphans and the aged people. Situated in a calm and serene village called Kasam, on the outskirts of town Vellore (TN, India). The home has around 160 children, aged between a few months to 18 years. The children receive care from the women inmates who have been rehabilitated in their home.
This family unit is what makes the home unique, human and warm. The home aims at equipping the children with enough skills so that they can earn a living for themselves once they leave the place. Higher Education is provided to determined students.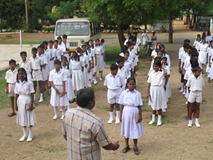 The Kings Matriculation School was later started in 1978 as a primary school to educate the children of MBKG Pannai. Now it has started admitting students from nearby and surrounding villages. Most of the students are from a poor background. The School is an English Medium that follows the Matriculation System and classes start right from the Lower Kindergarten through Standard 10(0 Level).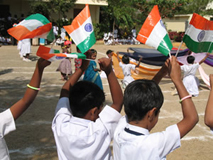 We at FactEntry believe that by nurturing these students and by giving them employment opportunities, we are providing them a chance to explore their capabilities and a chance for personal growth.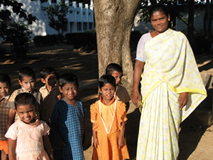 In time to come we would share with you the success stories of these young students and future employees of the global economy.