AT&T's WarnerMedia and Discovery, Inc. Creating Standalone Company by Combining Operations to Form New Global Leader in Entertainment
by FESiteAdmin | in News | 0 comments
---
AT&T Inc. (NYSE:T) and Discovery, Inc. (NASDAQ: DISCA, DISCB, DISCK) today announced a definitive agreement to combine WarnerMedia's premium entertainment, sports and news assets with Discovery's leading nonfiction and international entertainment and sports businesses to create a premier, standalone global entertainment company.
Under the terms of the agreement, which is structured as an all-stock, Reverse Morris Trust transaction, AT&T would receive $43 billion (subject to adjustment) in a combination of cash, debt securities, and WarnerMedia's retention of certain debt, and AT&T's shareholders would receive stock representing 71% of the new company; Discovery shareholders would own 29% of the new company. The Boards of Directors of both AT&T and Discovery have approved the transaction.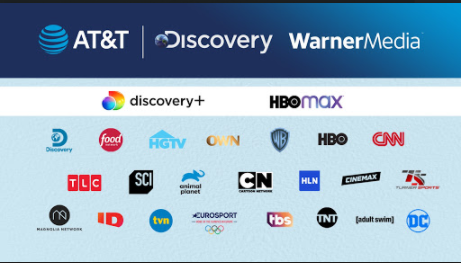 The companies expect the transaction will create substantial value for AT&T and Discovery shareholders by:
Bringing together the strongest leadership teams, content creators, and high-quality series and film libraries in the media business.
Accelerating both companies' plans for leading direct-to-consumer (DTC) streaming services for global consumers.
Uniting complementary and diverse content strengths with broad appeal — WarnerMedia's robust studios and portfolio of iconic scripted entertainment, animation, news and sports with Discovery's global leadership in unscripted and international entertainment and sports.
Forming a new company that will have significant scale and investment resources with projected 2023 Revenue of approximately $52 billion, adjusted EBITDA of approximately $14 billion, and an industry leading Free Cash Flow conversion rate of approximately 60%.
Creating at least $3 billion in expected cost synergies annually for the new company to increase its investment in content and digital innovation, and to scale its global DTC business.
For AT&T and its shareholders, this transaction provides an opportunity to unlock value in its media assets and to better position the media business to take advantage of the attractive DTC trends in the industry. Additionally, the transaction allows the company to better capitalize on the longer-term demand for connectivity:
AT&T shareholders participate in a leading media company with a broad global portfolio of brands, tremendous DTC potential and strengthened combined assets.
Creates substantial value opportunity for AT&T shareholders through stepped-up investment in growth areas – mobile and fixed broadband.
Capital structure improvement after closing will position AT&T as one of the best capitalized 5G and fiber broadband companies in the United States.
Results in two independent companies – one broadband connectivity and the other media – to sharpen the investment focus and attract the best investor base for each company.